Home
Talk

2
196pages on
this wiki
| | | |
| --- | --- | --- |
| | A Wiki dedicated to everything about the Manga and Anime Rave Master created by Hiro Mashima. This Wiki aims to archive Rave Master and all related material. Please help us by creating or editing any of our articles! We are currently editing over 196 Articles on this wiki. | |
Featured Article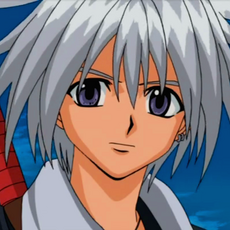 Haru Glory
Haru Glory (ハル・グローリー, Haru Gurōrī) is a teenager from Garage Island who bears the title of Second Rave Master. He, alongside his friends, is fated to destroy the Dark Bring and restore peace in the world. Though he faces many challenges in order to achieve his goals, Haru relies upon his Holy Sword, Ten Commandments. Haru cares for his friends very much and is willing to go to any means in order to protect them anyone else.
(more...)
Recent Manga Chapter
---
Final Chapter: The Endless Journey
---
Spoiler alert! Read at your own risk!
One year after the destruction of Endless, Elie, who has lost her memory once again after killing Haru Glory, seems to have started living a normal life along with everyone else. The Rave Warriors start gathering around the site where Haru had died in order to remember him. However, the earth starts breaking and from the crumbles, Haru appears. Everyone is surprised and Elie starts remembering him. They then return to Haru's sister Cattleya, where they marry along the companionship of their friends.
Read the full summary here.
Recent Anime Episode
---
Final Episode: The Vow to the Future
---
The Rave Warriors find themselves within an advance spellbound barrier, secluded from the rest of Symphonia. They send Elie to venture deeper into the forest in order to reclaim her memory
The last episode The Vow to the Future is up! Watch the end of the story!
Related Sites
Official Sites
Rave Master MangaJpn - Shōnen Magazine's official Rave Master site with latest updates on manga and its releases.
Rave Master AnimeJpn - TV Tokyo's official Rave Master site with up-to-date information on anime and its releases.
General Sites
Affiliated Sites
If you would like to become an affiliate of the Rave Master Wiki contact us.
Recent Blogs
Featured Voting
Featured Article (Coming Soon)


Featured Picture (Coming Soon)


Featured Quote (Coming Soon)
Featured Picture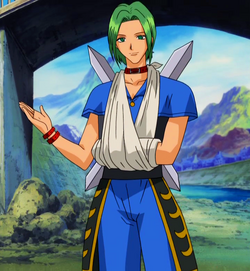 Solasido
Featured Quote
"
Life is like a journey. Life's meaning will keep travelling even though we meet hardship along the way, but together, we will not be beaten by difficulties. Hand to hand... until eternity. This journey will never, never end.
"
Did You Know?
...that Arcela Raregroove was the last survivor after the world was destroyed?
...that Elie lost her memory twice and regained it both those times?
...that Let is the king of the Dragons, Jaava Let Dahaaka?
Poll
Finally, a new poll, huh? There are several members on the Rave Warriors team, pick your favorite!!! Please forgive my tardiness. :)
Who is your favorite Rave Warrior?
Quick News
The results are in! According to the votes, the winning arc is... The Truth of Elie arc!!! Please make sure to vote on the new poll and visit our wiki regularly.
| Position | Arc | Votes | Percent |
| --- | --- | --- | --- |
| 1 | The Truth of Elie arc | 108 | 63.53% |
| 2 | The Final Battle arc | 21 | 12.35% |
| 3 | Blue Guardians arc | 12 | 7.06% |
| 4 | Mermaid's Peril arc | 11 | 6.47% |
| 5 | Star Vestige arc | 4 | 2.35% |
| 6 | Intro arc | 3 | 1.76% |
| 7 | Tower of Din arc | 3 | 1.76% |
| 8 | People of Time arc | 3 | 1.76% |
| 9 | Shuda arc | 2 | 1.18% |
| 10 | Lance arc | 1 | 0.59% |
| 11 | Mystery of Elie arc | 1 | 0.59% |
| 12 | Symphonia arc | 1 | 0.59 |
| 13 | Dancing Thunder arc | 0 | 0% |