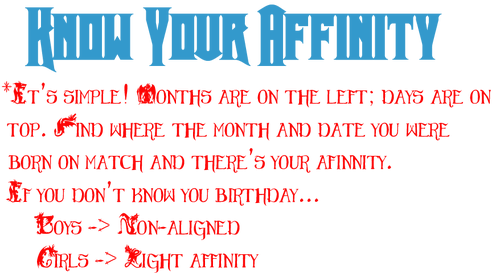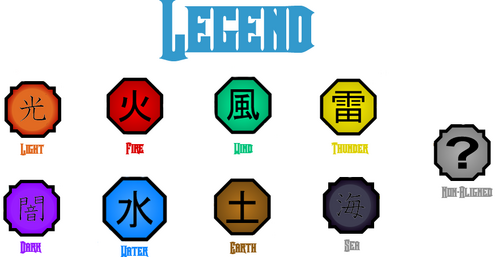 Information

There are eight affinities in this world, which have mutual relationship with each other. Our Affinities are determined at birth. My Affinity is Thunder, Just because I'm awesome. The "Non-Aligned" infinity holds power way beyond the other eight. Just keep one thing in mind, Do not Let others know your Affinity Thank you for reading and have a good...wiki-day (Lame) Have fun, don't rape, give me money.....I think I should just stop.....O, and if your Affinity is Thunder let me know (Cus that's my Affinity :D). And I was able to make this thanks to Hiro's Rave Master & Rai's brain :D

Mega's Corner

I will be doing things like this to introduce you guys to Hiro's previous work, Rave Master. If you ask me, I think Rave Master is a great manga. The one thing I like most about the series is the Plot and the development some characters make :). You will find A LOT of Fairy Tail in Rave and viceversa. I hope you guys enjoy this little blog I made. I will disable the comments because I just want for you guys to read this :D. And thank you for helping me out at the Rave wiki, Alois-pyon, Aldarinor, Conza, Taka, Tob, and some other great user :) Should I mention Reli?. Welcome back, Ota. I just noticed something that only Chaos will notice....
1
11
21
31
2
12
22
3
13
23
4
14
24
5
15
25
6
16
26
7
17
27
8
18
28
9
19
29
10
20
30
1
2
3
4
5
6
7
8
9
10
11
12
Ad blocker interference detected!
Wikia is a free-to-use site that makes money from advertising. We have a modified experience for viewers using ad blockers

Wikia is not accessible if you've made further modifications. Remove the custom ad blocker rule(s) and the page will load as expected.